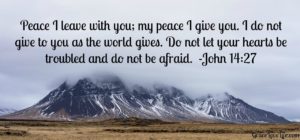 From our cleaning family to yours.
We are delighted that you are our client and have entrusted the health of your home or office to Spot On Cleaning Services.  In light of the current global situation regarding the Coronavirus (COVID-19) outbreak, some of you might be wondering if we are taking any extra precautions when cleaning your home or office.  The answer is YES. We would like to share with you a little about it right now.
First, and most important, our entire staff is committed to consistently using products and processes for cleaning that will allow Spot On Cleaning Services to ensure that your home is protected from the Coronavirus (COVID-19) to a 99.9% germ free level, each and every time we clean your home or office. We not only strictly adhere to all health and cleaning safety regulations set forth by the Occupational Safety and Health Administration (OSHA), but we also are committed to utilizing disinfectant cleaning products that are proven 99.9% effective in killing the germs and bacteria needed to keep you and your family safe during this time.
With the current shortage of cleaning supplies/chemicals, I'd like to take a moment to suggest looking into the Norwex company. I have personally used Norwex cleaning cloths and products in my home for years, and I absolutely support their cleaning ability and effectiveness on killing 99.9% of harmful bacteria. Please feel free to learn more here: https://www.youtube.com/watch?v=GR_7REnztnA&t=30s
and
https://www.youtube.com/watch?v=RShxyK4yl-Q&feature=youtu.be&fbclid=lwAR2isAJ7ZcR6eZu6wz2BsUrOv2kgzU277fon_Gx9doo1hQs8fSE6JuxuCuE
If you'd like to place an order for a cloth for Spot On Cleaning Services to use in your home or office, please use this link: (Spot On Cleaning Services gets no benefit from providing this information, or from any orders placed)  http://kristysullivan.norwex.biz/en_US/customer/party/4306770
Second, we always maintain the highest housecleaning best practices. We typically use disinfectant cleaning agents on all door knobs, light switches, door frames, hand rails, appliance control panels and other high touch areas in the home or office. We will continue to do so. In the event that we utilize your cleaning supplies, please be sure to have an effective disinfectant cleaner available in your home or office.
As we said earlier, our staff is committed to keeping your home or office virus free and have also committed to staying home if they are sick to protect you and their co-workers.  We are also asking for your help in keeping all of our homes healthy.  If there are symptoms of illness for any persons in your home or workplace please give us a call so that we can postpone or reschedule your cleaning.
We hope that you have found this information useful and feel that Spot On Cleaning Services is adding to your safety and peace of mind while you are in your home or office. Your health depends on a clean environment, and we're here to help you maintain a clean and safe standard of living.
We will always do everything that we can to ensure we exceed your expectations for a healthy and Exceptionally clean environment. Please let us know if there is anything we can do to improve, enhance or expand our services to better meet your needs.
If you have any questions or concerns please do not hesitate to call our office at 616-299-2419.
It's our pleasure to serve you!
Thank you and God Bless,
Rae Ann Garber, MBA, Managing Director