There are numerous Bible verses and examples in scripture about GIVING BACK. Not only does GIVING BACK help others who truly need it near and far, but it's also the right thing to do.
2 Corinthians 9:6-7
"The point is this: whoever sows sparingly will also reap sparingly, and whoever sows bountifully[a] will also reap bountifully. Each one must give as he has decided in his heart, not reluctantly or under compulsion, for God loves a cheerful giver."
Deuteronomy 16:17
"Every man shall give as he is able, according to the blessing of the Lord your God which He has given you."
Proverbs 3:27
"Do not withhold good from those to whom it is due, when it is in your power to do it."
1 John 3:17
"If someone has the world's goods and sees his brother in need, yet closes his heart against them, how can God's love abide in him?"
As Biblical Entrepreneurs, the owners of Spot On Cleaning Services are serious about GIVING BACK – not only to the local community, but also to those who truly help to make a difference for God's Kingdom. In fact, since 2012, we have been committed to GIVING BACK a minimum of 10% of our total annual gross revenue. Rae Ann shares one of her favorite stories of GIVING BACK below.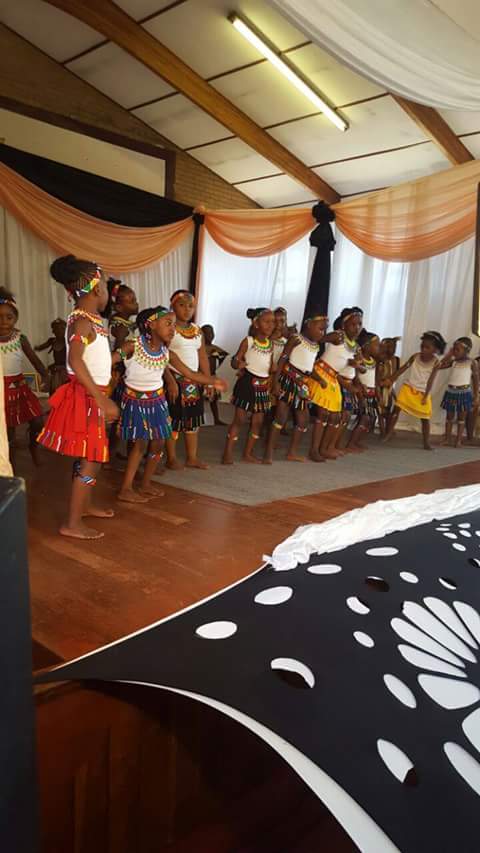 CLEANLINESS IS NEXT TO GODLINESS – A letter from the Managing Director, Rae Ann
During my missions travels to South Africa for my graduate degree, I had the distinct pleasure of meeting my friend, a young mother and local "angel", Dineo S.
Dineo and her family live in a town called Soweto, once home to Nelson Mandela and Desmond Tutu. Soweto is located in the Gauteng Province, near the large city and capital, Johannesburg. Many famed attractions in Soweto include the Mandela House museum, the Apartheid Museum, Constitution Hill, and many sites dedicated to the historic struggle to end segregation.
Although the people of Soweto and surrounding areas still feel the heartache and tragedy that apartheid brought until 1991, they are clearly a society of determination and forward thinking that proves "[they] can do all things through Christ who strengthens [them]".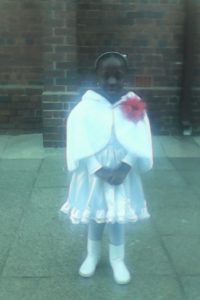 My friend Dineo has always had a deep love for children. She has continued to follow her heart from her early teenage years, and has used her God given talents to help others around her. She was recently Blessed to be able to open a daycare for young children. The local youngsters were in desperate need of a program that served to not only provide the foundational knowledge and education critically needed for children aged 0-5, but also to provide a safe haven for children to spend their time while their families were away at work or school. Although starting this daycare has been difficult, and at times she thought she could not go on, she never gave up. Dineo shares "Thank you very much friend!  Even though sometimes it gets so difficult to maintain it for some regarding starters because when you finish fixing this something else needs maintenance, but that won't finish my love for kids!" In addition to her daycare, she also volunteers at a local school; helps connect local kids to one-on-one tutoring for school; helps connect kids to programs that supply school supplies, clothes, food, and personal items; helps raise money to meet tuition requirements for kids to attend local schools; and helps kids flourish to truly succeed in the local community. She is a great Blessing to those around her.
Dineo shares about her family: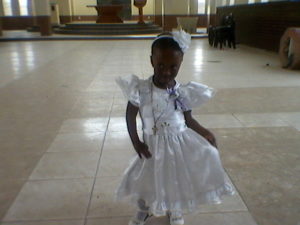 Musa he is my son who is 5yrs old, and he likes playing soccer very much. Teboho she is 11yrs old and her hobbies are playing violin and netball. I am staying with them including my mother who suffers from brain and speech stroke. I am a person who likes to help people ind
eed and like to make something about their lives. I am running my own day care centre, of which I had faced many challenges, to that extent I felt like giving up because of finance but Rae Ann always came to my rescue no matter how difficult the situation. I never gave up and now I am building my own empire.  That's why even now I am extending my empire to Neo foundation. We are collecting sanitary towels and blankets for the needy, the sanitary towels are being given to school children since some girls can't afford sanitary towels instead they use tissues and newspapers. It's never easy running such activities because of finance and our government taking forever to assist, any help that I can get I will truly appreciate.
Many children in Soweto benefit from Dineo's Blessings. If this story inspires you, please consider GIVING BACK to the local school where she volunteers, Teboho Trust. You can learn more by visiting http://www.tebohotrust.org.za. Thank you and may God Bless you.